Lecture: From TYPO3 relaunch to continuous optimisation
Running university websites successfully and securely in the long term
Organisations in science and research regularly invite tenders for website relaunches. These are usually aimed at a technical, design and functional overhaul and are time-consuming and cost-intensive due to the complexity involved. At the same time, the period after the relaunch is rarely perceived as strategically important. Accordingly, only general specifications on system maintenance and operation are often found. However, we know from the experience of a large number of successfully completed TYPO3 university projects and cooperation with organisations from science, research and the other public sector that those who change the focus from relaunch to continuous optimisation and support are more successful in the long term.
Our presentation will highlight the framework conditions and special features of digital projects in the university context, with a particular focus on TYPO3 as the central digital experience platform, as well as outlining the associated challenges and practical pitfalls in connection with operation, maintenance, further development and user support. Finally, we will present a tried and tested structure for a service level agreement between client and service provider as well as supplementary tools, which includes all relevant aspects of a secure and successful long-term operation.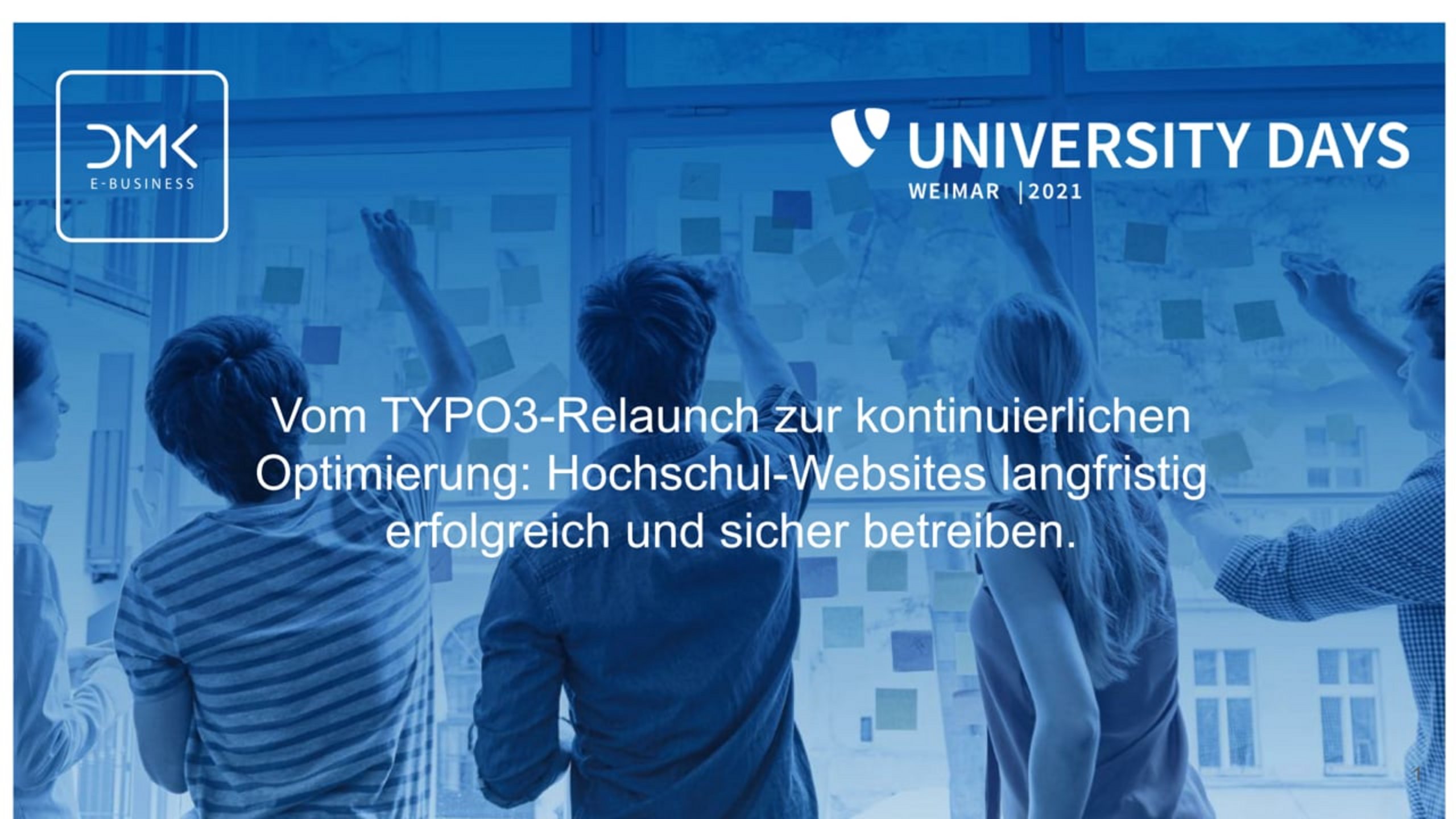 Click the Play button to load and view external content from Vimeo.com.
Automatically load and view external content from Vimeo.com (You can change this setting at any time via our »Data Protection«.)